Security
The Centersource collaboration platform is built by industry professionals along with IT-security experts to ensure the safety and security of the information stored within the platform. We are regularly reassessing the safety and security to be one step ahead of potential threats.
The overall security is structured as follows:
Centersource Products are protected with 5 Layers of Security Chain.
DDOS Protection Firewall
Web Application Firewall
Host Based Next Generation Anti Malware System
One way hashing technique to ensure security of confidential data at rest
End to End Encryption 256 Bit Encryption to ensure security of data at transit
Our Products are developed as per combined international application security standards OWASPop10 and CWE-SANS 25 Most dangerous software errors.
Periodic Cross Vendor Vulnerability Assessment and Penetration Testing activity is carried out to ensure model confidence of each product. Nobody has ever been successful in elevating privileges across any products developed by Centersource.
Nobody has ever been successful to elevate privilege throughout our application.
In the figure below some complementary information is found.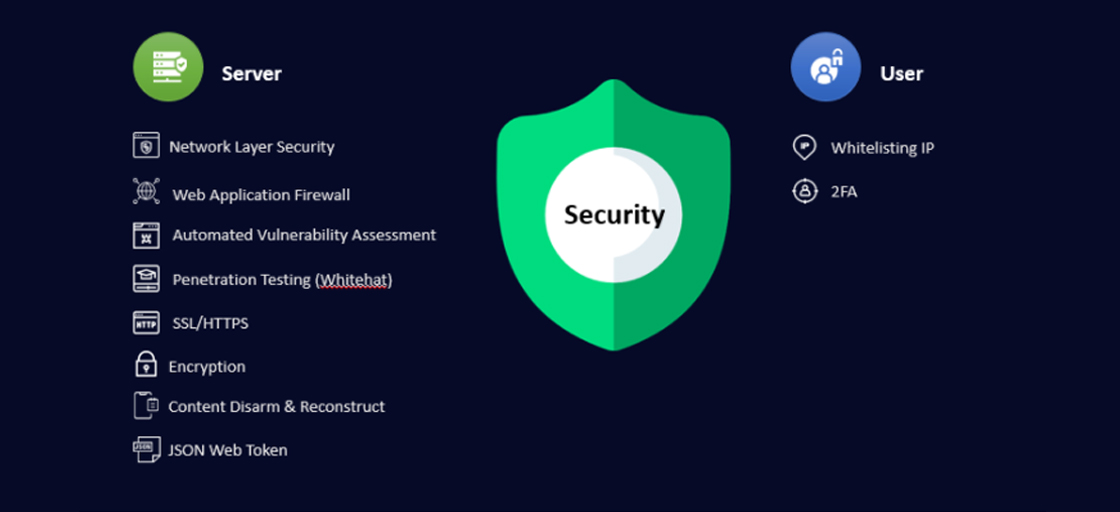 Subscribe to our newsletter to keep up with company, product and event updates. Centersource is committed to automating global trade, building digital supply chain infrastructure and helping companies work more efficiently and profitably.
Join Our Newsletter
Subscribe to our mailing list to get the updates to your email inbox
Copyright © 2023 Centersource Technologies AB, All rights reserved.