Documentation
Administration of international trade and logistics is a complex, precise and time-consuming process. In the Centersource collaboration platform that process has received much attention to facilitate it for everyone. The platform generates all required documents or instructions to documents, suchs as B/L, Phytosanitary Certificate and Certificate of Origin to mention a few, for the trade partners to view, edit and approve - all in one place. The platform will also remind the different parties to submit documents on given dates, which is a part of the "smart information flow" - you get to see only information and data that is relevant and you are authorized to see along with automatic reminders and updates sharing.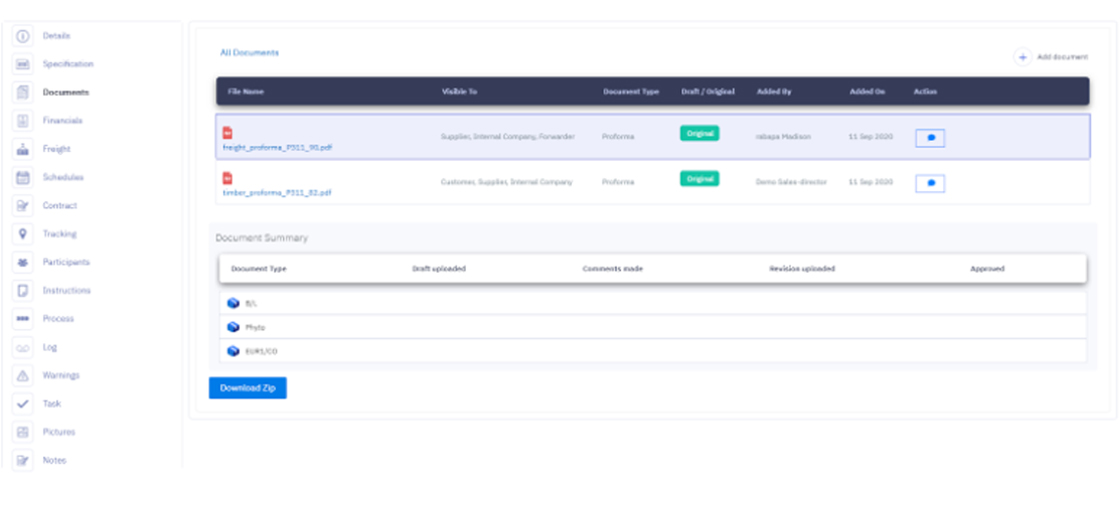 Subscribe to our newsletter to keep up with company, product and event updates. Centersource is committed to automating global trade, building digital supply chain infrastructure and helping companies work more efficiently and profitably.
Join Our Newsletter
Subscribe to our mailing list to get the updates to your email inbox
Copyright © 2023 Centersource Technologies AB, All rights reserved.