Compliance
Compliance is another parameter that many are struggling with in international trade and logistics. As a matter of fact many companies are deterred from entering new markets because of compliance related factors. Different countries have different regulations, policies and languages that must be taken into account in trade. In Centersource we allow international companies to work in their native languages at the same time as the counterparty can work in theirs in a seamless fashion to mitigate misunderstandings and facilitate trade. The greatest compliance enhancing feature of our supply chain collaboration platform is that we keep track of the most important deal milestones, such as signing, submitting and approving documents. Our platform reminds relevant people of milestones, and if a deadline is missed our system will notify relevant deal participants.
The table below shows a process with some milestones. The process table is customized depending on the user account - you can only see your own responsibilities, but you are notified if relevant deadlines are missed by others.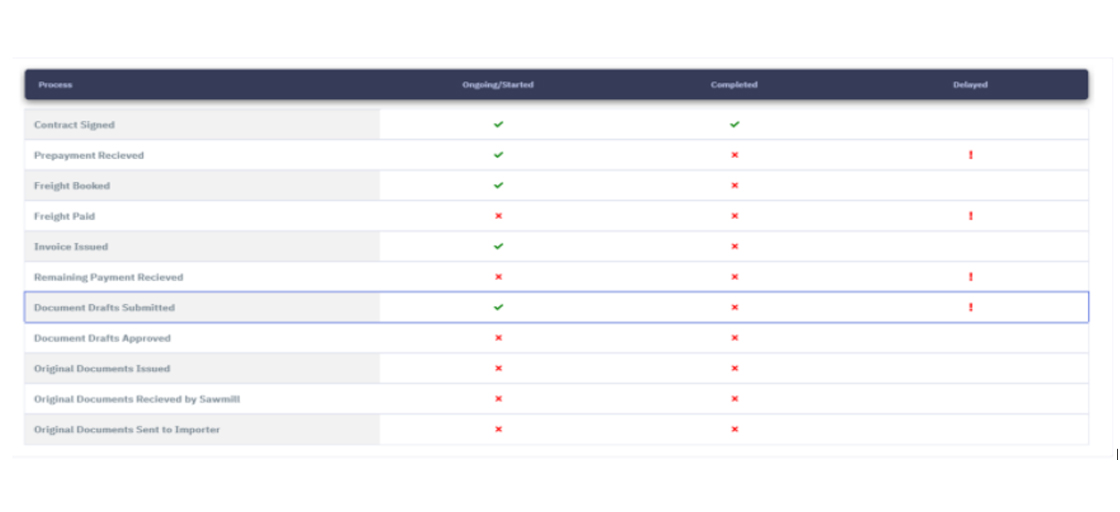 Subscribe to our newsletter to keep up with company, product and event updates. Centersource is committed to automating global trade, building digital supply chain infrastructure and helping companies work more efficiently and profitably.
Join Our Newsletter
Subscribe to our mailing list to get the updates to your email inbox
Copyright © 2023 Centersource Technologies AB, All rights reserved.